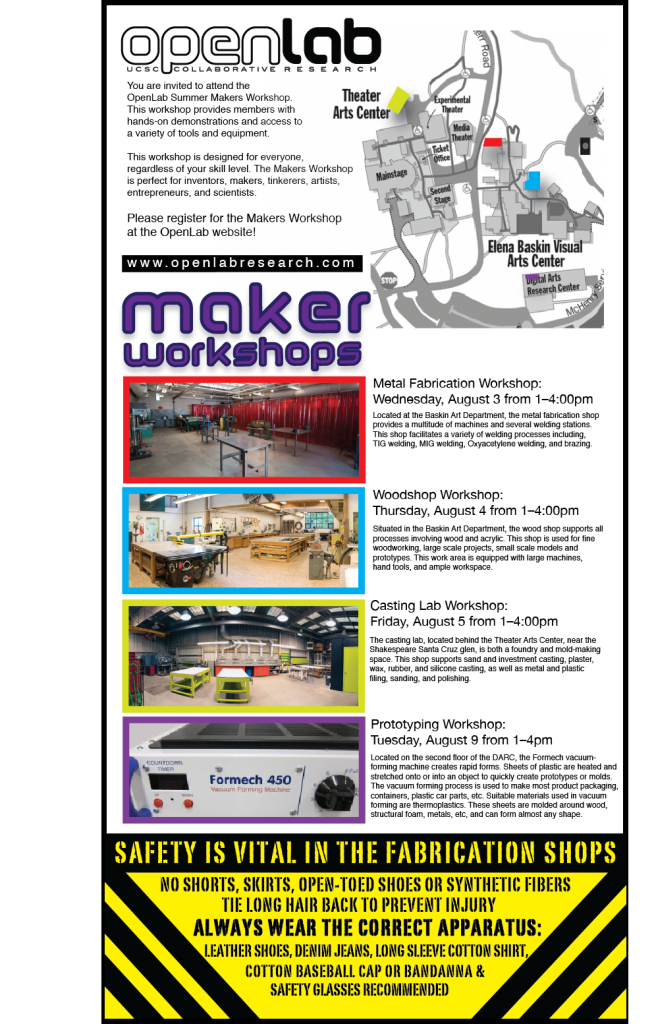 OpenLab is hosting its first Makers Workshop OpenHouse!
What could you make if you had access to space, a large variety of equipment, machines, materials and personal instruction?
We will be opening the arts labs and shops so students and faculty can gain expert personal exposure to various machines, tools and media.
The OpenLab facilities are perfect for inventors, makers, artists, scientists, and entrepreneurs. The OpenHouse workshop will provide an introduction to these OpenLab work spaces. A wide variety of machines and tools including a vacuum form machine, MIG welders, lathes, band saws, drill presses, hand tools, mold making equipment and much more will be demonstrated by OpenLab staff. This workshop will provide technical skills that will allow OpenLab members and friends to make new and exciting things for research possibilities.