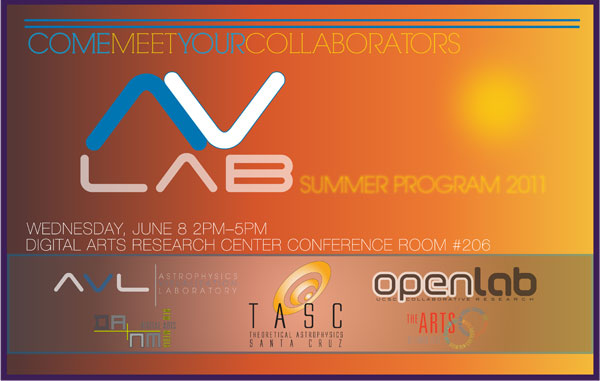 OpenLab Summer Objectives
– Explore the concept of learning by doing through material and visual explorations of data.
– Participate in visualization workshops for 3D Data Rendering /Animation and learning Creative Coding
– Explain concepts through visual and tangible tools, where people can actually touch, explore, watch and play with information.
– Build compelling experiences synthesizing scientific research with art and technology.
– Cultivate community participation and develop educational outreach opportunities.
– Support new areas of research and discovery by opening our minds, labs and studios to one another at UCSC.
– Create works for an  OpenLab Art + Education Exhibition that will open in the Fall (9/12-10/17) in the DARC LightLab.