UCSC DANM Mechatronics Research Group with OpenLab
Mechatronics is the functional integration of mechanical, electronic, and information technologies.  In Digital Arts and New Media Program at UCSC this framework may be employed for the development and production of physical, systems-based artwork that incorporates elements of robotics, motion control, software engineering, and hardware design. DANM Mechatronics research involves the use of a variety of media including video, performance, and sculpture, for the creation of complex, kinetic, audio-visual systems for the exploration of temporality, materiality, experience, perception at the root of art + science research.
The following works have been created in collaboration with Professor Jennifer Parker Co-founder and Director of  OpenLab and Digital Arts and New Media graduate students and undergraduates from across campus.
---
March 26, 2016  7-11pm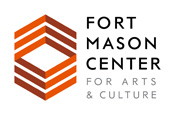 OpenLab with Digital Arts and New Media students will have their work to the Fort Mason Center for Arts and Culture, March 24-26. Including Sean Pace's CRAWLER hosting a game by Ben Spalding, and the DANM Mechatronics Water Tank in its latest iteration by David Harris and Zach Corse, and Sean Pace.
---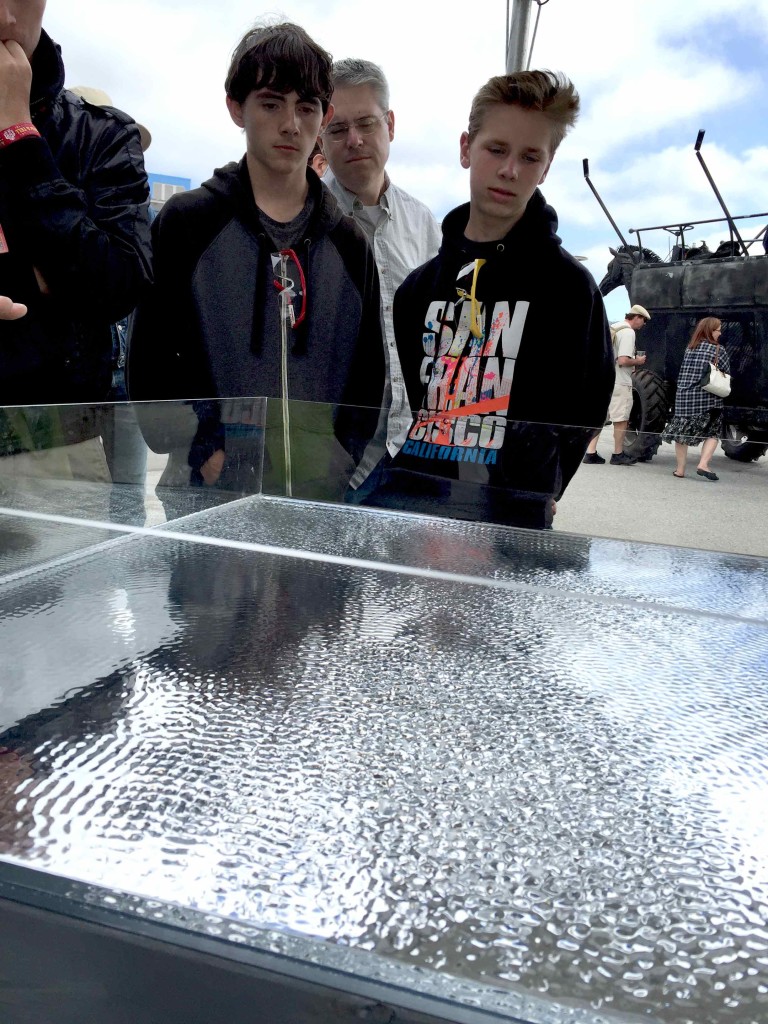 What do sound waves look like? 
UCSC OpenLab Mechatronics group: Zach Corse, Adam Fischer, David Harris, Andre Marquetti, Sean Pace, and Steven Trimmer created a water tank to translates the auditory into the visual by way of vibration.
As low frequencies match the intrinsic harmonics of the tank, they excite the dancing localized waves on the surface. Different frequencies excite different patterns in the reflective pool.
The project has been on display at the Makers Faire in San Mateo and the Digital Arts Research Center at UCSC. For more about the Water Tank project please click here.
---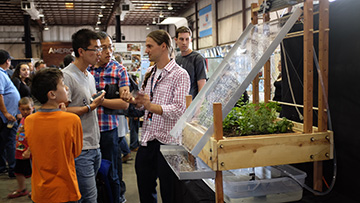 BioSensing Garden
Joel Horne, Sean McGowen, Ian Ayyad, and Richard Vallejos worked with Art Professor Jennifer Parker and Engineer Professor Mircea Teodorescu to develop The BioSenseing Garden project as part of the
The OpenLab 2014 DANM Mechatronic Research Cohor at UCSC.
The project has been on display at the Makers Faire in San Mateo, ZERO1 in San Jose, and at The LAB in San Francisco. For more about the BioSensing project please click here.
---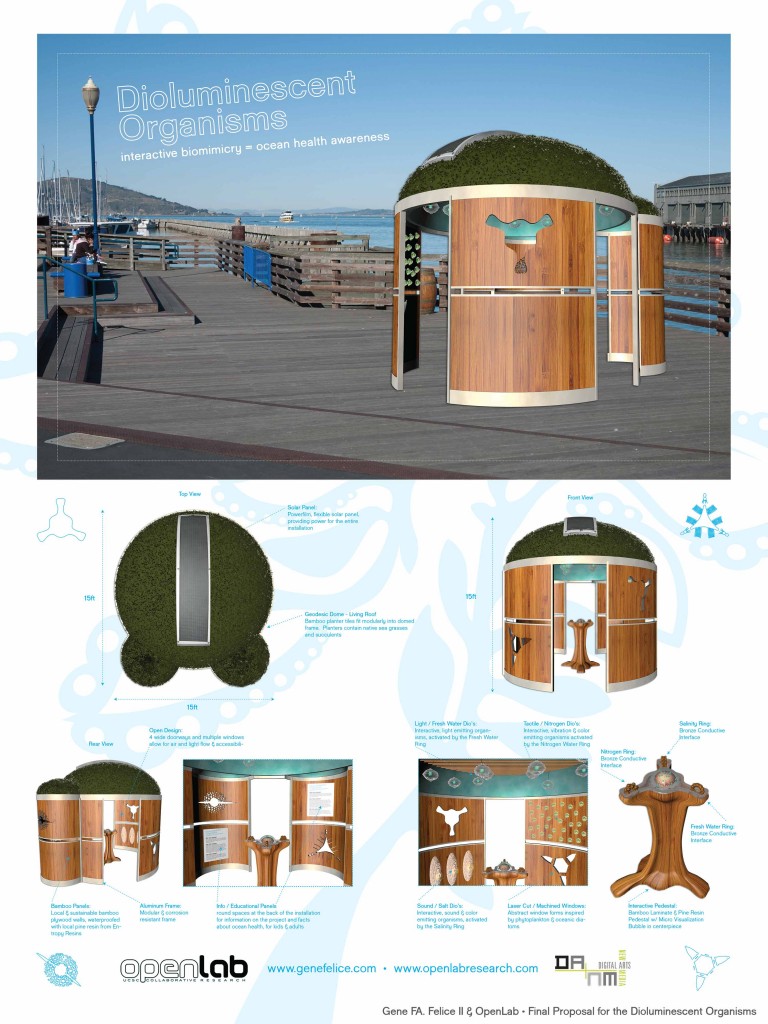 Oceanic Scales 
DANM Graduate Student Gene Felice is developing Oceanic Scales with Jennifer Parker, UCSC Mechatronics Research Group and OpenLab.
For more about the Oceanic Scales project please click here.

 "Peer Gynt" by Henrik Ibsen
A multi-space theater performance
Friday, March 1, 2013 – Sunday, March 10, 2013
Multiple venues: Exp.Theater and DARC Building (UCSC)
Presented by: Digital Arts and New Media and Theater Arts Department
Thursdays, Fridays, Saturdays at 7:00pm, Sundays at 3:00pm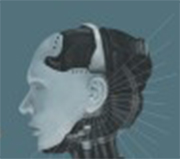 MEDIATE SOUNDWAVE (5): SonicPLACE Exhibition 
Sound Installations + Exhibits Opening Night
Event hosted by California Academy of Sciences and Exhibition by UC Santa Cruz's OpenLab/Mechatronics Group at Intersection for the Arts in San Francisco, CA.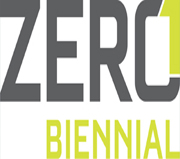 OpenLab to present two projects at the ZERO1 Biennial 2012
SEEKING SILICON VALLEYTHE 2012 ZERO1 BIENNIAL
Opening weekend: September 12-16, 2012Under the theme Seeking Silicon Valley, the 2012 ZERO1 Biennial will feature work by a diverse group of local, national, and international contemporary artists whose work will transform Silicon Valley into an epicenter for innovative art production and public experience.
---

Gray Area Foundation for the Arts, March-May 13, 2011

TRANSMUTATIONS by sonicSENSE at GAFFTA is a site-specific information ecology, consisting of a complex series of sound sculptures, machines, video projections and sensors.

Opening Reception: March 26, 2011, 7pm – 12am
---

College of Creative Studies, Sept. 6 – Oct. 8, 2010Closing Reception Oct 8, 5 – 7pmSonicSENSE + PhaseSpace at the College of Creative Studies, University of California Santa Barbara. An interactive installation and collaboration with Nathan Kandus, Jill Naiman and Rachel Strickler from UCSC Astronomy and Astrophysics department.| more info | movie | review

---

ZER01, AbsoluteZERO, Sept.17 5pm-12:00am.SonicSENSE + Lyes Belhocine and Drew Detweiler will create an interactive installation for AbsoluteZERO a vibrant street festival where thepublic can engage with art, music, science, and technology in new and compelling ways outside on the city streets. AbsoluteZERO celebrtes the creativity and technological virtuosity that are the hallmarks of Silicon Valley.| more info | images | review | 01SJ youtube

---

Maker Faire May 22-23, 2010Maker Faire is an event created by Make Magazine to "celebrate arts, crafts, engineering, science projects and the Do-It-Yourself (DIY) mindset."HydroSonic at the Maker Faire created with2010-11 Mechatronic's graduate students in the Digital Art New Media program at the University of California Santa Cruz.| photos & info | photo review
---

Cielo/Sky Part II February – March 2010solarSonic created by Barney Haynes and Jennifer Parker in collaboration with 2009-10 Mechatronic's graduate students in the Digital Art New Media program at the University of California Santa Cruz.

|

 

movie 

|

 photos 

| 

reveiw
The Art of Collaboration Symposium October 22-23, 2009sonicSENSE open lab in the DARC at UCSC.An interdisciplinary symposium investigating collaboration as a key concept in contemporary art and creative production sponsored by the Univeristy of California Santa Cruz's Art Division and Porter College.

|

 

schematic

 | 

photos

 | 

movie
EXPO '74 April 22-24, 2009Cycling '74 creates software for the specialized needs of artists, educators, and researchers working with audio, visual media, and physical computing. Our visual programming tools Max, MSP, and Jitter serve as the creative engine behind thousands of innovative projects.

|

schematic 

| 

link

 |

---

---

---